Email this property listing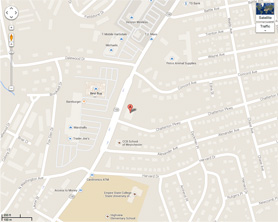 Description:
Four story professional / medical building in prime location.
Property Details:
Type of property:

​Office / Medical
Total Space:

28,891 SF
Space Available: 1,132 square feet - Floor 1
1,450 square feet - Floor 3
350 square feet - Floor 3
420 square feet - Floor 4

Rent:

Upon request
Utilities:

​$3.00 PSF – electric
Parking:

​3 spaces / 1,000 SF
Taxes:

​Base taxes included in rent
CAM:

​Included in rent
Special/Unique Features:

Great tenant mix: insurance, cosmetic surgery, podiatry  dental

24 hour access with 24 hour utilities
Location:

​Located across from Northern Westchester Hospital. ​​​Easy access to Metro North Mount Kisco Train Station. ​​​Convenient to I-287 and Saw Mill River Parkway. ​​​Close proximity to all Village Amenities.