Email this property listing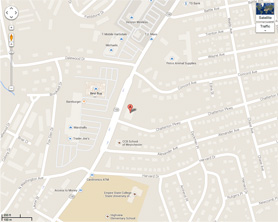 Description:
Ten year old building with newly renovated space. Ideal location close to train. Gorgeous spa on ground floor for after work pampering!
Property Details:
Type of property:

Office
Space Available: 1,600 square feet on floor 3.

Includes 2 additional spacious, shared bathrooms downstairs.
Utilities:

Separate meters
Special/Unique Features:

Skylights & Windows offer great, natural light

High ceilings

Reconfigurable space to suit your needs

20 parking spaces in two lots
Location:

Centrally located. Close to train & major highways.