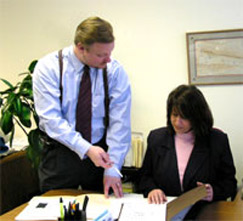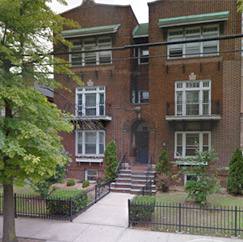 "There's nothing we can't manage"
Vigorous professional management is the best way to assure the highest return on your investment. T Square Properties delivers commercial and residential real estate solutions that respond to your business needs. Our strength lies in our dedication to service, the trust we forge with clients, and our knowledge of the market place.
If you want professional accountability with personalized services, Call T Square Properties.
ACCOUNTABILITY
We maximize your income. T Square Properties will be responsible for the collection of all rents, passthroughs,
percentages, escalations and all other income related to your property. You can be confident that the monthly income generated will reflect every amount due you, the owner.
EXPENSE MANAGEMENT
Based on your long and short term goals, T Square Properties will minimize your expenses by identifying opportunities to reduce costs. In addition, we offer solid relationships with skilled independent contractors for your benefit.
TENANT RELATIONS
Your tenants know us and we know them. T Square Properties will respond to their concerns promptly and follow through reliably. Our personalized management style is specifically tailored to your needs. This will allow you the freedom to focus your energies on other opportunities.
COMMUNICATION
Our well designed and timely management reports will keep you apprised of the current status of your asset. T Square Properties will identify inconsistencies and keep you abreast of actual or potential problems and advise you of rent delinquencies. Financial reports are supplemented with periodic reports on the condition of your property.
Ability is important to our success, but dependability is critical. Let T Square Properties manage your property to its fullest potential.