Our Team
---
Trevor Tunnell, President, Licensed Real Estate Broker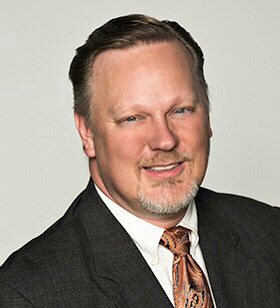 Trevor Tunnell ascended to President of T Square Properties in March of 2011. Since joining the Firm in April of 2002, he has been involved in both the Brokerage and Property Management sides of the business and has been instrumental in the growth of the company. Throughout his tenure with the company, T Square Properties has been able to represent International firms such as Video Education Australasia, MPI and Distell; National concerns including Oce North America, Menlo Logistics and Suntrust Bank; and regional firms including Northern Westchester Hospital, Benfield Electric and Stellaris, in addition to many local businesses and owners. A graduate of Vassar College, Trevor is involved with the Boys and Girls Club of Northern Westchester, and the National Foundation for Teaching Entrepreneurship. Trevor has also held leadership positions with multiple Business Networking International (BNI) chapters and is a member of the Hudson Gateway Association of Realtors. In his free time, Trevor likes to ski, spend time with his family, read and perform voice-overs for internet commercials and audio books.
"You can get anything in life you want by helping enough other people get what they want"
– Zig Ziglar
---
Norman Tunnell, Principal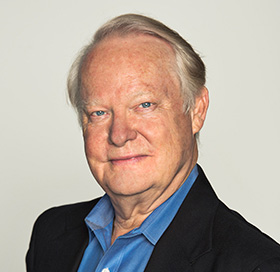 As co-founder of T Square Properties Norman, now retired, advises on the financial and analytical endeavors of the company and overseas the consulting and management areas. For over 40 years he focused on resolving real estate assets throughout the United States and the Caribbean as an attorney, banker, consultant and investor. He was also Chief Lending Officer and Manager of a large Arizona S&L for FSLIC and RTC. After receiving his undergraduate degree from Baylor, he earned an MBA from Wharton and a JD from Columbia University Law School. He is a member of the Conservation Board in Pound Ridge, NY and the Bedford Audubon Society. He enjoys wine, travel, nature, planning and reading.
"Do what you can, where you are, with what you have"
– Teddy Roosevelt
---
Phyllis Tunnell, Principal, Licensed Real Estate Broker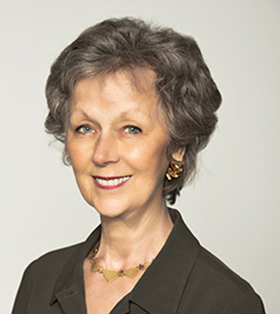 From previous positions, including Research Virologist with Merck to teaching high school biology in the Bronx, Phyllis Tunnell has developed a valuable skill set. The challenge of identifying the problem, analyzing it from several perspectives and proposing creative solutions are life skills that formed the basis for a successful commercial real estate career. For over 32 years, Phyllis has acted as a Broker, advisor, and consultant to achieve the primary objective of the principal she is representing. Some representative clients; Northern Westchester Hospital, Olnick Organization, Buckingham Properties and Samae Realty. Phyllis is on the advisory Board of My Second Home, a Mount Kisco Chamber of Commerce Board Member for many years, founding member of Women's Leadership Council for United Way and a supporter of Briarcliff SPCA. Personal pursuits include travel, hiking, food and reading.
"Do not go where the path may lead, go instead where there is no path and leave a trail"
– Ralph Waldo Emerson
---
Toni Palancia, Licensed Real Estate Salesperson, Property Management Division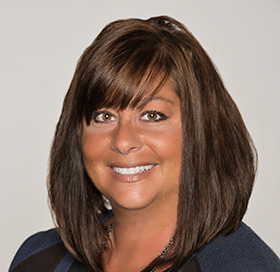 Toni Palancia has been affiliated with T Square Properties for over 20 years. Her comprehensive background in all areas of administration and property management plus her ability to thoroughly analyze situations, propose solutions and maintain good rapport has earned her the respect of tenants and owners for whom she serves as liaison. As part of the Property Management team she oversees the accounts and manages the finances for several commercial properties. In addition, she manages a HUD subsidized property for which she is the prime point of contact and works closely with its affiliated agencies as well as the various local government agencies. Experience in other related fields enhances her value at T Square Properties where she is an integral part of the company operations. Toni is passionate about interior design and décor and has contributed her time and talents to T Square Properties by coordinating and managing many projects through the years. Through her charitable efforts and continued support, she raises money for The National Center for Missing & Exploited Children, Natures Place Therapy Services and Dear Neighbor Campaign for Autism. Toni is an avid reader and enjoys writing. Her articles have been published in a national lifestyles magazine.
                                                             "You only live once. But if you do it right, once is enough"
                                                                 
---
---
Robert Brake, Licensed Real Estate Salesperson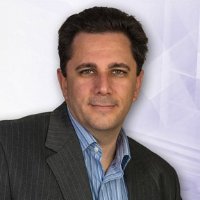 Joining the team at T Square in 2016 is Robert Brake, our Commercial Investments Associate. His focus is finding profitable properties for our buyers. Whether you are looking for land to develop or a cash flow office building, he will sift the market to find the ideal property for you. Robert was first licensed in California in 2007 and worked for Real Estate Alliance and Pinnacle Estate Properties as a Commercial agent. Upon moving to NY in 2012, he started his second successful technology business in Westchester that has earned respect from clients and employees alike. He has now re-entered the Commercial market, his first passion. When you are ready to sell, he has created an innovative pipeline to move your property quickly.
"Everything you've ever wanted is on the other side of fear" – George Addair
---
---
Rob Seitz, Licensed Associate Real Estate Broker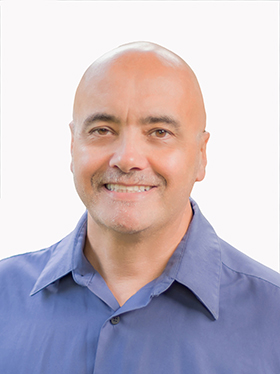 Rob Seitz brings to his real estate practice a lengthy career in public relations and marketing, with a specialization in economic development.  An entrepreneur since the age of 29, Rob knows what it's like to have his name on the door and the multiple responsibilities associated with running a business. He makes every effort to treat his clients as fellow professionals and as personal friends, extending to them a level of care and attention that some might consider "old fashion". His real estate business has crisscrossed Westchester County, from Mt. Vernon to Croton-on-Hudson, as well as several neighborhoods throughout The Bronx. He has represented landlords, investors and tenants alike, handling sales and leasing transactions on office buildings, retail centers, and mutli-family investments. Rob's most unique property transactions – to date – were two "hybrid co-op" cottages located on a private island in Long Island Sound, accessible only by kayak or boat. Currently he serves on the Board of Directors of the Mamaroneck Chamber of Commerce. Previously, he was a volunteer firefighter in Larchmont, for five years, and a Trustee of the New Rochelle Public Library for 11 years. Rob has been a freelance writer on a wide-range of topics and is an aspiring playwright. He has a
Bachelor's Degree in Communications from Boston University and a Master's
Degree in Telecommunications from New York University.
"Never doubt that a small group of thoughtful, committed, citizens can change the world. Indeed, it is the only thing that ever has." 
– Douglas Adams
---
Jay Hitt, Licensed Real Estate Salesperson

Jay Hitt has 30 years' experience in commercial real estate as a sales and leasing associate, investment manager and tenant representative. Jay has actively participated in sales ranging from $100,000 to $4,000,000. As a tenant representative, he has negotiated sites for Rite Aid Pharmacies, Walgreen, Ford Motor Company, Mathews International and University of Pittsburgh Medical Center. Jay is a member of the Andron Epiphinon Society for Sales Excellence, Pittsburgh Musicians Union, the Actors Equity Association and the Board of Directors of the Bridge Music Hall. On a personal note, Jay is involved in the music community as a songwriter, arranger and performer. He has performed in many venues throughout the US and has written commercial music for radio and television. In his free time Jay enjoys hiking, cycling and rock climbing.
"To live a creative life, we must lose our fear of being wrong" – Joseph Chilton Pearce
---