Email this property listing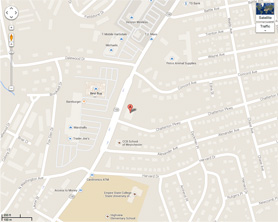 Description:
Assemblage of several land parcels totaling approximately 58 acres. Site consists of 2 income producing properties, 2 residential properties and vacant land.
18 acres have recently been rezoned to retail, with a conceptual plan for developing a 137,000 square foot shopping center.
The 40 acres features 2 residential properties – 1 occupied and 1 vacant. Initial discussions with the Town to develop low density cluster housing generated a favorable response.
Property Details:
Type of property:

Land / Investment / Development
Total Space:

58 Acres
Investment:
Total space :

58 Acres
Taxes:

$166.707
Zoning:

18 acres = Retail, 38 acres = LO Laboratory Office