12 Snow and Ice Preparedness Tips for Your Commercial Property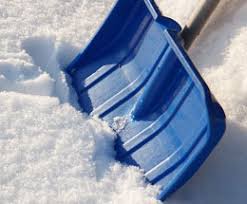 Dealing with snow and ice removal is serious business when it comes to a property manager's responsibility. Developing a snow preparedness plan that provides for a safe and non-disruptive environment for building tenants is not something to be taken lightly.
Here you will find a short list of tips to assist in getting through the snow season:
Review snow removal contracts and assure you have adequate protection.
Have a plan in place to keep sidewalks and parking lots free of ice and snow
Before the season stock plenty of salt, ice melt and shovels
Assess all exterior lighting to ensure it is illuminating all walkways properly
Plan to control wet walking surfaces inside and out with appropriate mats
Create a plan for loss of power, including considerations for maintaining heat and preventing frozen pipes. Establish safe equipment shut down procedures
Fully test and service generators to ensure they are ready for use.
Good luck!