In these Dog Days of Summer, who wants to be out looking for real estate? WE DO!!!
Metropolitan New York, as is most of the country, has been "enjoying" a heat wave this month, following a wet and relatively cold spring that seemed would never end.  At T Square Properties' headquarters in White Plains, it's tempting to hunker down in our air conditioned offices with plenty of room to practice social distancing, keeping our staff safe as well as our building's tenants who drop by on a regular basis as we also manage the building.
But discovering just the right piece of property for our clients who are buying and investing during this long-running period of temptingly low interest rates,  we can only best serve them by "hitting the road".  We're always on the lookout to find just the right gem of a property.  We're not going to necessarily find it only by searching one of the many databases of commercial real estate at our disposal as a full-service commercial real estate brokerage and property management company.
For example, we never want to miss out on those "FSBO" properties, often "advertised" only by small, hardware-store signs personalized with hand-written phone numbers.   And then there are those properties that trigger one of those moments that can only excite real estate professionals:   "That's just what (fill in the blank) is looking for!"  Only then can we hunker down in the comfort of our cool office to scour public and private databases with the goal of identifying who really owns that strip mall or office building or vacant piece of land.  Does it have any environmental problems? What does its municipality's assessor think it's really worth? Who are the other tenants? Is it properly zoned for our clients' needs?  There's a lot of prep work we go through before presenting property to our buyer/leasing clients. The same holds true for property that we have been retained to sell or lease.
While we can't justifiably claim that customers for commercial real estate, whether buying, selling, or leasing, will only receive this sort of service at TSP, we can claim that our small, close-knit team really does work as a team, knowing when to "pass the ball" or, if the occasion calls for it, being the hotdog that scores the final point to win the game.
Speaking of "Hot Dogs", during these especially hot, dog days of summer, we welcome the comfort that we get from our team of four-legged "associates" when they visit, cooling themselves on the cold tiles of our office kitchen floor, occasionally pulling themselves up to check-up on us in our individual offices. Their doe-like eyes beg for a crumb or two from our lunches or snacks, and sometimes we cave.  We're proud to introduce you to our canine team of "Associates":
"Satellite" Loki – Top dog (by default) since his master is Broker of Record and TSP President, Trevor Tunnel.  Like his dad, Loki  stays attune to trends in the industry and new opportunities, picking up "signals" via satellite transmission. His dad's search tools of choice are the Internet, trade publications and networking.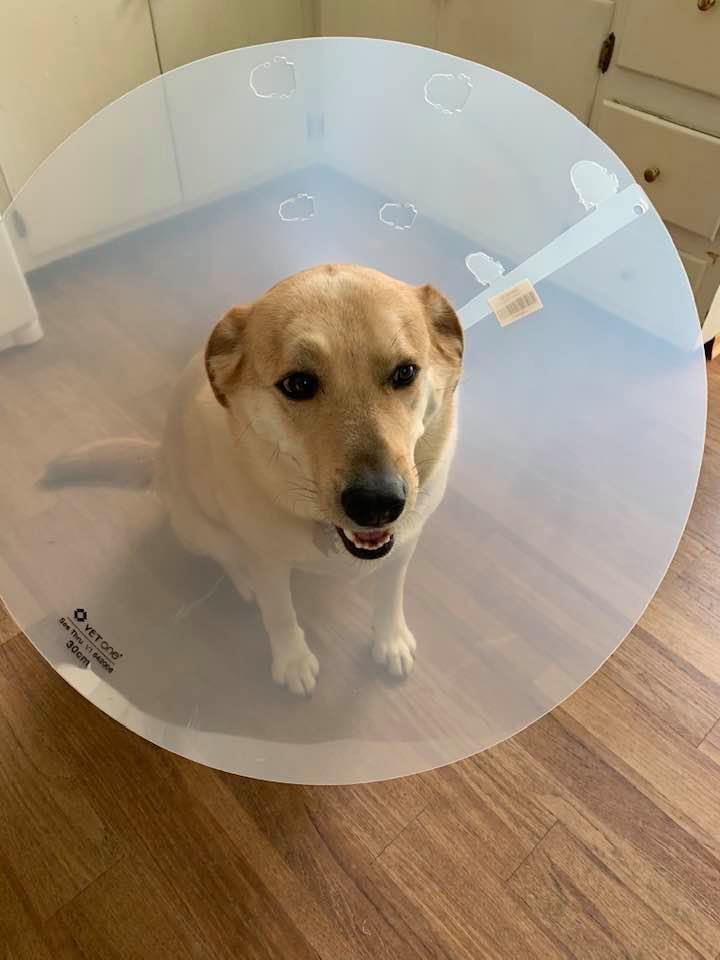 Cody – Don't tell Loki but we all really know who is the boss.  Cody is patient beyond belief, tolerating his mistress' constant costume changes and photo shoots.  Notice how Cody is ready with his COVID-19 bandana.  Like his mother, Toni Palancia, who leads our Property Management Division, Cody is always a fashionista.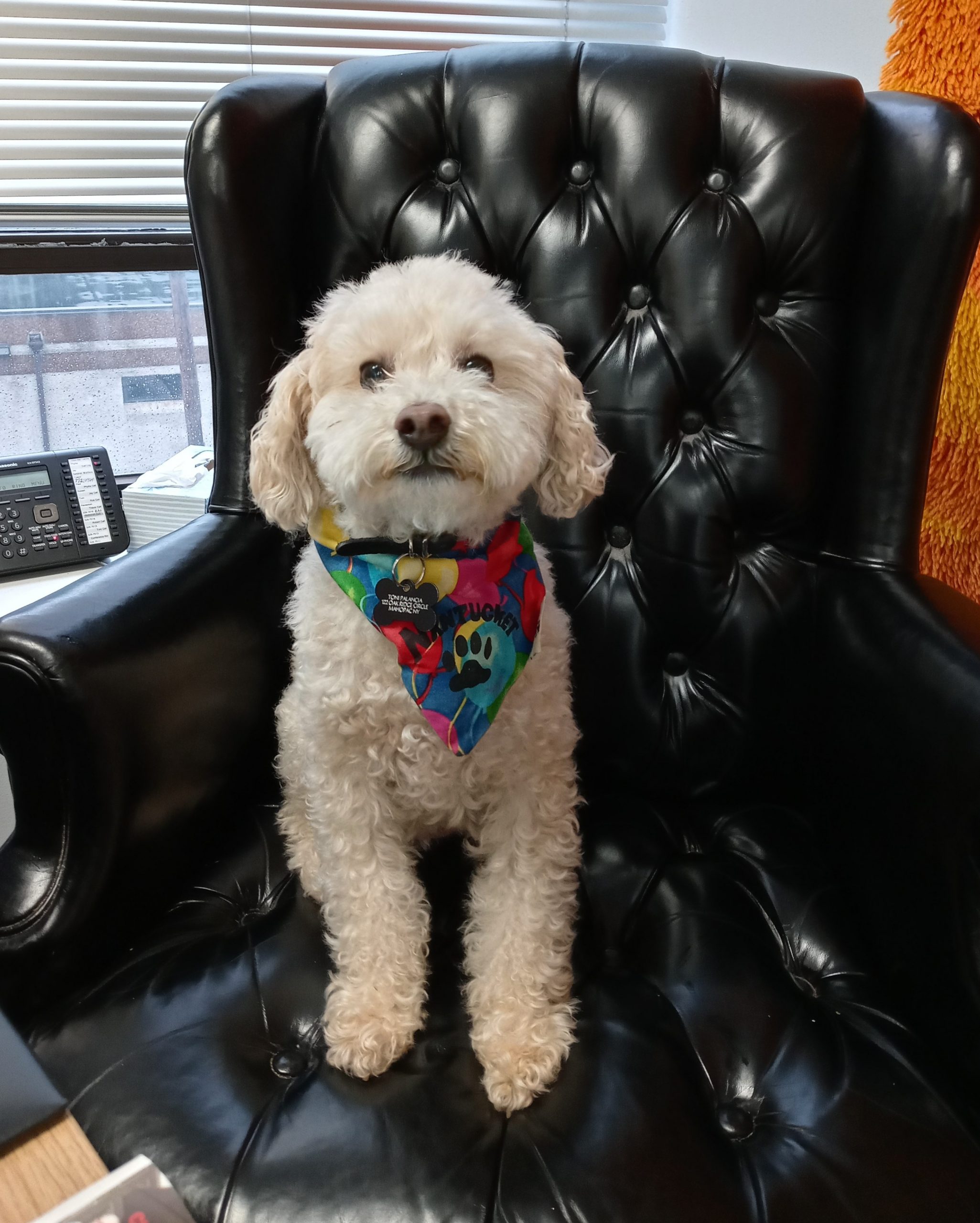 Ruth – This is our West Coast representative and Associate Broker Rob Seitz' "grand-dog".  Still three months shy of her first birthday, Ruth is naturally hefty as her breed, Swiss Mountain Dog, should be.