SPOTLIGHT ON BUSINESS … Beehive Designer Collective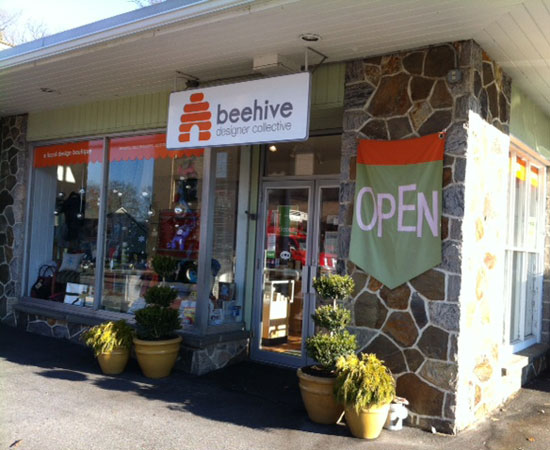 Think your shopping options are limited to the big box stores, overly crowded malls or uninspired on-line choices? Think again.  Beehive Designer Collective, located on Main Street in Mount Kisco,  is a co-operative store featuring a wide array of stylish products by emerging independent artisans and designers.
Beehive specialize in handcrafted goods by local and regional designers but they also carry a full range of products including jewelry, accessories, apparel, kids, bath & body and home decor from designers around the country. Locally based designers rent space and actively participate in the co-op by working at the boutique and planning special events. Beehive describes themselves as "A hub for creativity and a respite from the mundane". Their mission is simple. Beehive strives to nurture the creativity and entrepreneurial spirit of emerging designers and provide them with new markets and opportunities for their products. In doing so, Beehive seeks to enrich the local community by introducing unique, locally designed products in a stylish, modern boutique that retains the thrill of a seasonal market. To simplify, Beehive is a really cool place to shop!
Store Hours:
Monday- Friday:  10am – 6pm
Saturday: 10am-5pm 
Sunday: CLOSED
phone: 914-218-8700
Store Location:
337 Main Street, Mt. Kisco, NY 10549