T Square Properties announces recent lease transactions: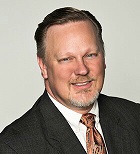 Trevor Tunnell is pleased to announce the following transactions at 31 Mill Road, Eastchester and The Fortune Building, Hartsdale.
Nordic CryoSpa will be opening a new health and wellness facility at 31 Mill Road in Eastchester. The spa specializes in the use of cold therapy for anti-aging, anti-inflammatory treatments, muscle and joint repair and combatting depression. Liquid nitrogen gas is either applied locally to the affected area or a complete immersion can be done in the whole body chamber. In the past,  athletes would use cold therapy for quick healing of aches and pains by repeatedly sitting in ice tubs for an hour at a time. Cryo Therapy will achieve better results in a series of 45 second treatments. Repeated treatments also have the benefit of helping the body naturally increase the production of collagen by triggering the cell growth cycle. Cryo Therapy is also very beneficial in the treatment of weight loss.
The Fortune Building welcomes Dr. Jiyon Chung and her dental practice which will occupy 1,500 square feet at the building located at 280 North Central Avenue, Hartsdale. Dr. Chung is a general dentist with many years of experience. This is her first solopreneurship and she will be specializing in the treatment of gum disease and general dentistry.