8 Tips for Preparing Your Properties for Winter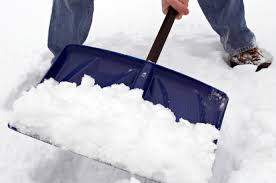 With the weather more unpredictable than ever, you'll want to be sure your properties are well prepared for whatever weather may head your way. For those of you living in more temperate climates, now is a good time to perform some annual maintenance on your properties. Here are some suggestions to get you started before that first snow storm hits:
· Have snow removal equipment supplies ready and waiting. No one (or almost no one) looks forward to a big snow storm, but it can be even worse when you realize that you're out of salt or sand, or your snow removal equipment needs a new motor.
· Be sure to get up on the roof and clean out leaves and other debris from the gutters. Clogged gutters can lead to all sorts of issues when the rain or snow arrives.
· While you're up there, be sure to inspect the roof. Be sure to keep an eye out for missing or broken shingles or shingles that look like they're curling up. Taking care of roof problems now will eliminate costly winter repairs, while ensuring that the roof is able to withstand the onslaught of rain or snow that is likely.
· Have maintenance check all furnaces or boilers on the property, repairing any issues immediately. Emergency calls are costly.
· Inspect windows and doorways for drafts and seal the drafty areas immediately with exterior grade caulking. New weather stripping will also work to seal any drafty areas around doors.
· Be sure not to neglect the landscape around your properties; checking all trees for weakened tree limbs, removing them before they have the chance to possibly come crashing down on a tenant or employee. Also take the time to inspect the property for dried brush, which can easily dislodged during a wind storm and become a hazard to anyone walking on the property.
· If your property has wood-burning fireplaces, be sure to have each fireplace inspected prior to use to ensure that the flue is in good working order and that wildlife has not taken up residence in the chimney.
· Provide your tenants with a list of things they can do to save energy and stay safe during the winter months.
Being prepared can eliminate costly repair bills, while keeping your tenants safe and warm during the cold winter months.
By: Mary Girsch-Bock