National Pet Day 2017: 15 Quotes That Will Make You Show Your Furry Friend Some Extra Love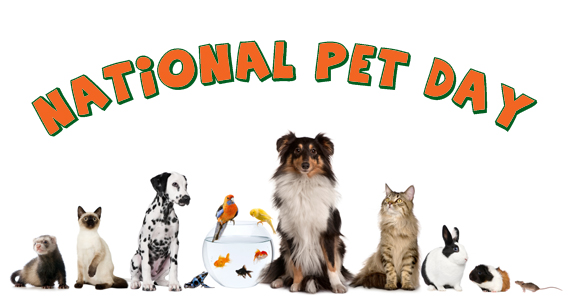 Today is National Pet Day, and that gives you another reason to show some extra love and attention to your furry friend. Many in the United States and around the world have nonhuman companions from dogs and cats to hamsters and iguanas.
To recognize and celebrate your favorite fur baby, here are some quotes from BrainyQuote.
1. "Pets are humanizing. They remind us we have an obligation and a responsibility to preserve and nurture and care for all life." — James Cromwell
2. "Animals are such agreeable friends – they ask no questions; they pass no criticisms." — George Eliot
3. "A dog is the only thing on earth that loves you more than you love yourself." — Josh Billings
4. "A dog teaches a boy fidelity, perseverance and to turn around three times before lying down." — Robert Benchley
5. "Dogs are wise. They crawl away into a quiet corner and lick their wounds and do not rejoin the world until they are whole once more." — Agatha Christie
6. "Animals are my friends … and I don't eat my friends." — George Bernard Shaw
7. "Our perfect companions never have fewer than four feet." — Colette
8. "It's difficult to understand why people don't realize that pets are gifts to mankind." — Linda Blair
9. "The greatest pleasure of a dog is that you may make a fool of yourself with him, and not only will he not scold you, but he will make a fool of himself, too." — Samuel Butler
10. "I am fond of pigs. Dogs look up to us. Cats look down on us. Pigs treat us as equals." — Winston Churchill
11. "Perhaps the greatest gift an animal has to offer is a permanent reminder of who we really are." — Nick Trout
12. "Dogs never bite me. Just humans." — Marilyn Monroe
13. "Just watching my cats can make me happy." — Paula Cole
14. "The smallest feline is a masterpiece." — Leonardo da Vinci
15. "Animals are reliable, many full of love, true in their affections, predictable in their actions, grateful and loyal. Difficult standards for people to live up to." — Alfred A. Montapert