Six tips for being a great commercial property manager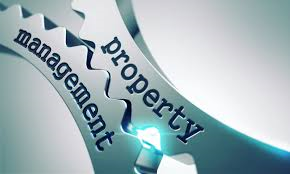 One of the greatest ways to increase the value of commercial real estate is through good property management. While buying a property at the right price is critical, what you do with it after the purchase is often more important. Here are some key tips for good property management.
Keep tenants happy
Unlike residential properties, it is very difficult and expensive to find new tenants for commercial properties. It can take two to nine months. A leasing commission isn't due until you sign the lease, and often you have to spend money on the space to make it leasable. Therefore the best way to maintain your income is to keep existing tenants from leaving.
Maintaining a positive tenant relationship involves regular communication, anticipating their needs, and being proactive.
Maintain the property
The appearance of a building is important for a business's success and tenants pay more for better maintained properties.
In the commercial real estate business we designate properties as Class A, B, or C based on the state of the property. Class A properties have higher rent and lower turnover than Class B or C. While a tenant may settle for a Class C property, as the business grows (or rents decline), the tenant will often move to a Class A property.
As with all properties, deferring maintenance can lead to costly fixes later. For example, resealing a parking lot every three years can seem expensive and unnecessary, but it pushes out the need for asphalt replacement (at 10 times the cost of sealing) by decades.
For a large commercial property, the list of things that need to be regularly maintained is extensive. If you don't have experience managing commercial properties, you should rely on a seasoned property manager to do the necessary inspections.
Improve the property
Perhaps the best way to increase the value of a property is by making targeted improvements. Since the value of a commercial building is derived solely from the income it generates, it is easy to quantify the value of an improvement based on the potential increase in rent.
For example, if a landscape upgrade costs $20,000 and it's expected to increase the rent by $750 per month (due to increased rental rates or filled vacancies), not only will you get your money back in two years, but that minor upgrade increased the value of the property by $150,000 (at an 8 percent cap rate)!
Know your product
Owning and managing commercial real estate requires specific knowledge about that product type. Retail, office, and industrial properties each require different skill sets, understanding of your customer, and maintenance expertise. Know what amenities your tenants require, what services you're expected to provide, and the aesthetic standards typical of that product type.
In addition, each product type has different equipment (signage, boilers, roll up doors, bathrooms) and different preventative maintenance requirements. Because of this, it's important you have a team that is experienced with the type of property in which you are investing.
Know the leases inside and out
Leases are complex, cumbersome, and hard to read. Yet one of the greatest ways to increase property value is through diligent analysis and follow through of the lease provisions in place.
There are many provisions in leases that either allow the owner to collect more money or the owner to bill back expenses. Often rental rate increase and late payment provisions are not followed. In large properties, there are typically multiple variations of leases for different tenants. Having a clear understanding of each lease and the diligence to follow through during the entire period you own the property will significantly increase its value.
Have an asset management plan
Like any investment, commercial real estate should involve a plan. Each property should have its own strategy. Why are you investing in that property? What is the upside potential? How do you achieve it? What is your holding period? Five years? Ten years? Until death? How does your holding period affect the investments you make in the property? How do you achieve optimal value (cash flow or sale value depending on strategy) during your holding period?
These are the types of questions you should ask when evaluating a property. After purchasing, you should put the game plan in place for achieving your strategy. An experienced asset manager knows how best to achieve objectives based on the stated strategy.
Owning commercial real estate can be a tremendously rewarding investment. But unlike investment in stocks or bonds, it requires active management and participation. Following the steps above will help ensure you achieve the highest income and sale price for your commercial real estate.
Central Valley Business Journal